Welcome to
'Borgward Enthusiasts New Zealand'
We are a group of dedicated New Zealand vehicle enthusiasts, passionate about the preservation, restoration, enjoyment and publicity of vehicles from the Borgward Group (in Bremen, Germany). The company was solely owned by Carl Friedrich Wilhelm Borgward (1890-1963), with vehicles manufactured between 1924 and 1962. A controversial bankruptcy in 1961 forced factory closure. They continued to be assembled at the Mexico City plant until 1968.
We also embrace the newly revived Borgward AG company, founded in 2008 by Christian Borgward (Carl's grandson).
In New Zealand, we have thirty collectors owning between them around fifty-seven vehicles, covering the following models from the range :-
| Model | Vehicle Nos. | Model | Vehicle Nos. |
| --- | --- | --- | --- |
| Borgward P100 | 1 | Isabella Combi | 3 |
| Goliath 1100 Express Van | 1 | Isabella Coupé | 10 |
| Goliath 1100 Saloon | 2 | Isabella Saloon Std | 9 |
| Goliath 1100 Combi | 2 | Isabella Saloon TS | 5 |
| Hansa 1100 Coupe | 1 | Isabella Sedan de Luxe | 1 |
| Hansa 1100 Sedan | 2 | Borgward Arabella | 5 |
| Hansa 1500 1949 | 1 | Lloyd LS600 Combi | 2 |
| Hansa 2400 Pullman | 2 | Lloyd LP600 Sedan | 10 |
| | | Lloyd LT600 Van | 2 |
Here, you'll find the stories of Borgward in New Zealand, both historical and contemporary;
The members section has the following:
As we are a geographically dispersed group spread from the Far North to the Bluff, meetings and events are occasional.  However, as time progresses, we plan to have more frequent gatherings.
To our overseas Borgward friends. If you are holidaying or doing business in New Zealand, tap away on the Contact Us page. You will be warmly welcomed by one of the members to Borgwards in our piece of paradise.  Watch out however for Hobbits!
Membership
We have a members section where various resources and information are available, allowing members to buy, sell and exchange vehicles and parts, provide advice, helping solve problems, accessing reputable suppliers of parts and services, establishing friendships and other Borgward related stuff.  Membership is free and international members are warmly welcomed.
We also warmly welcome friends of Borgward as affiliate members.  You don't need to own a vehicle to be a member, just an appreciation of the marque, or some other association.  Our members may even be able to give you an experience in one of our old-timers.
Organisations can also join as a sponsor, normal, affiliate or friend of Borgward enthusiasts NZ.
Membership is via donation, rather than annual subscription. We think you are the best to know the value of the group and this website. Hundreds of dollars and hours have been invested to provide you with the richest and most secure experience.
Coming soon for members, we intend to add the Borgward NZ "parts shed" for the purchase of NOS (New Old Stock) and used parts of the Isabella, Goliath, Hansa, Lloyd & Arabella models. Watch this space !
Events
We plan to have a national gathering over a weekend every 2 years, alternating North & South Islands, comprising a south-bound and north-bound touring rallies to the event, a local rally spotting points of interest, prizes awarded to those wishing to be competitive, and finishing with a prizegiving dinner with Guest speaker on the Sunday.
Members and enthusiasts are also encouraged to occasionally meet for social and motoring events. Soon, you will be able to use the website to create events. .
About Carl Borgward
The Man (1890 – 1963)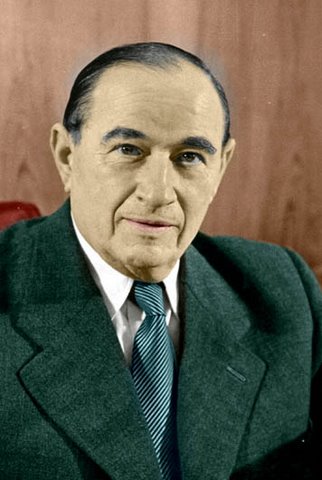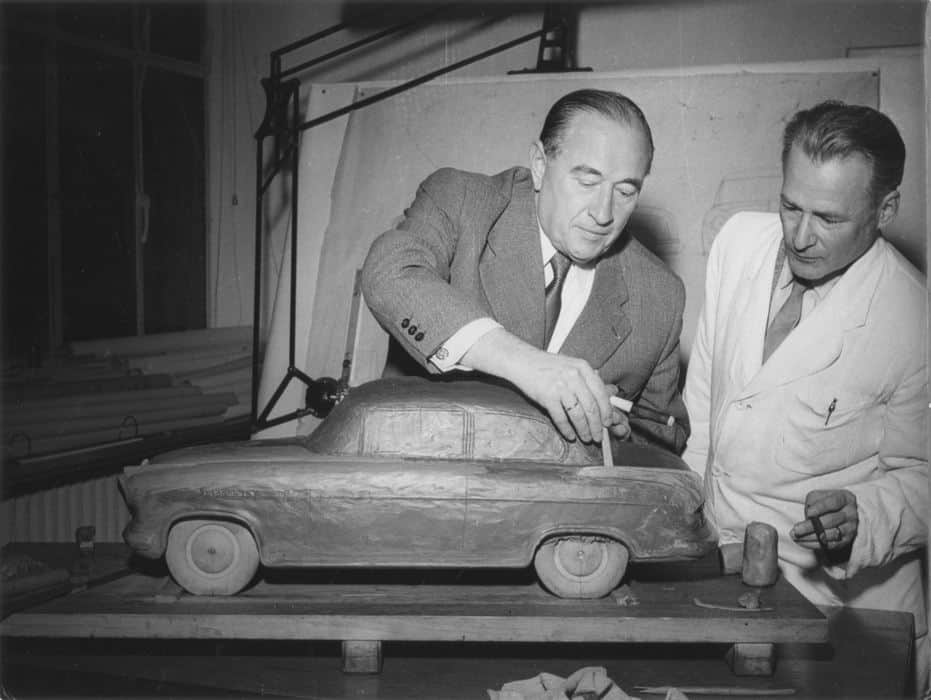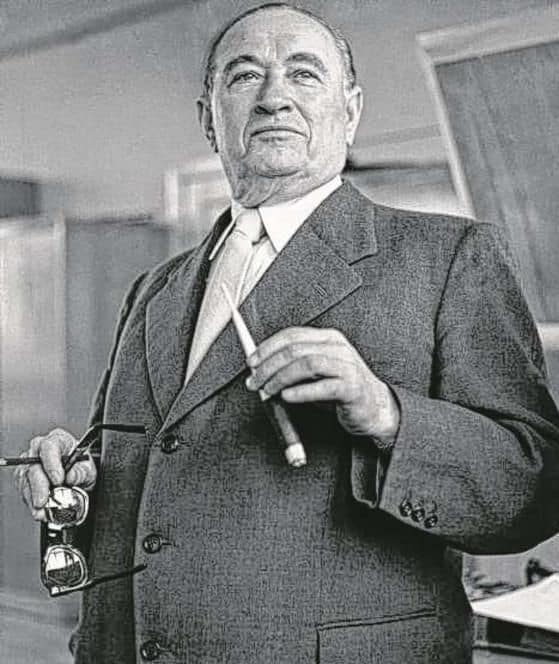 The Companies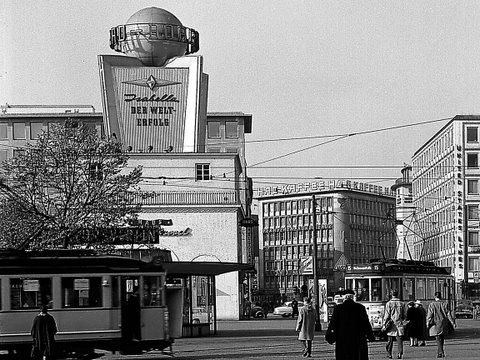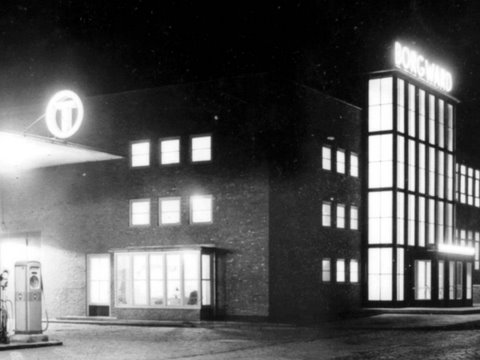 A summary & timeline and commentary of the Carl F. W. Borgward Group:
Assembly Plants Around the World
Assembly plants elsewhere in the world were:
Models in New Zealand
Vehicles were either imported into New Zealand by individuals or dealerships between 1955 and 1961.  Post 1961, two independent service workshops remained until 2005 (North Island) and 2019 (South Island). For the story of these importers, dealers and service workshops, click here.
Models produced by Borgward and brought into New Zealand were the Lloyd, Goliath, Hansa, Isabella, Lloyd Arabella, and the P100 'Grosser / Big Six', all manufactured between 1949 and 1961.  Vehicle types were Saloon (Sedan), Combi (Station Wagon), Coupe, Delivery/Work and Passenger Vans.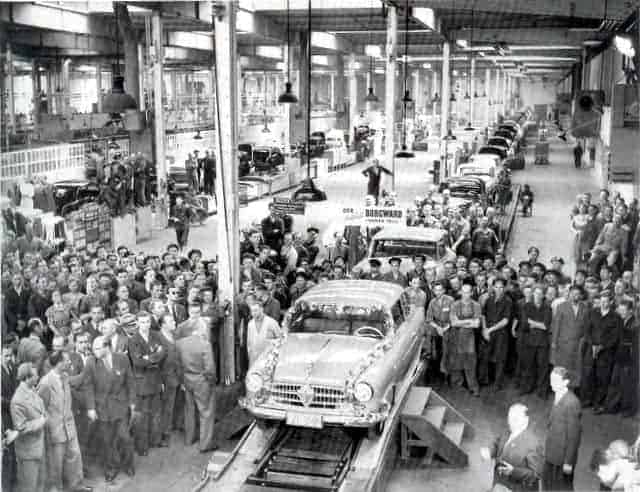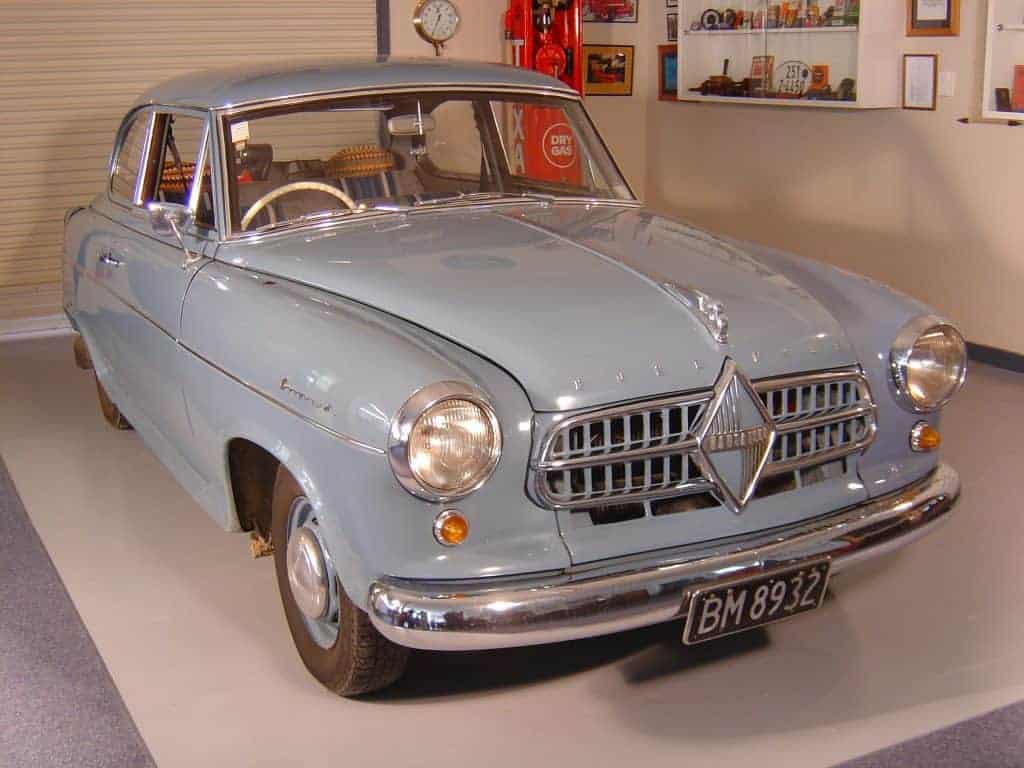 Other Borgward Models
Other Borgward types, not brought into New Zealand were the cabriolet, bus, ambulance, light and heavy trucks, military trucks (including half-track) and a Borgward Kolibri helicopter (in association with Heinrich Focke, his friend since their days at the Hoheren Machinenbauschule technical college in Hamburg).
A good timeline of Borgward vehicles produced between 1949 and 1960 can be found at automobile-catalogue.com
The first Borgward launched in 1924 was the Blitzkarren (lightning cart) and the last vehicle assembled in Bremen was the 1962 Isabella.
Historic Commentaries
Various historic timelines and commentaries can be found at:
Christian Borgward: The Revival

.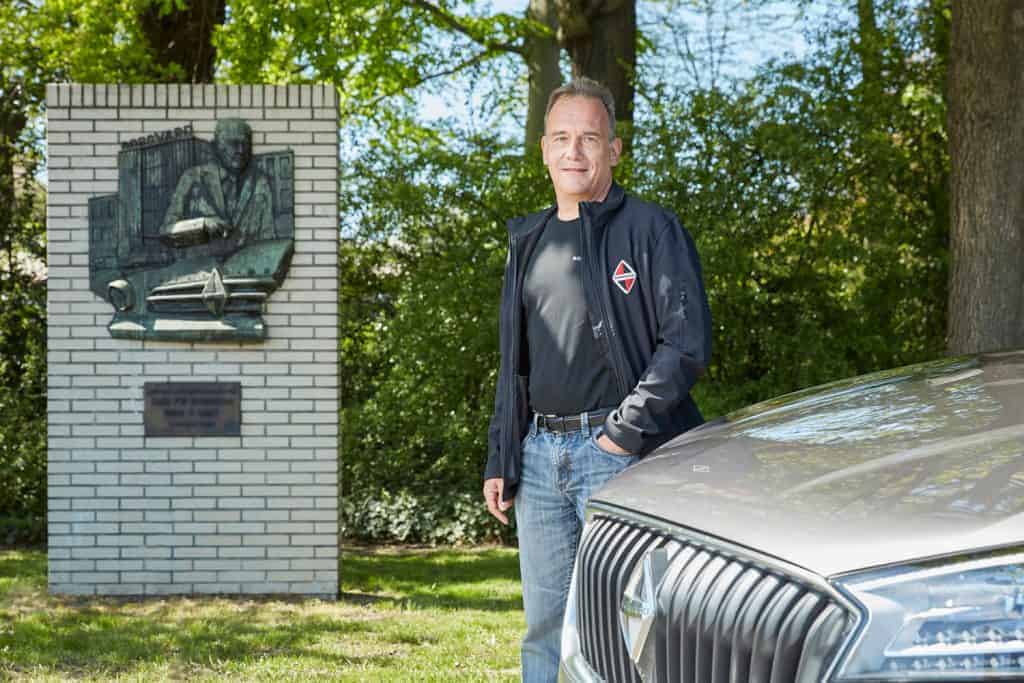 In 2008, Carl Borgward's grandson Christian Borgward and Karlheinz Knöss revived the marque as Borgward Group AG, based in Stuttgart. They displayed a new model SUV at the 2015 Geneva Motor Show, manufactured by the Beiqi Foton Group in China. The first vehicle off the production line was the BX7 SUV in July 2016, making a total of three different SUV's. These include the BX5 and BX7 TS. Concept cars have also been created; Borgward Isabella Coupe, plus two SUV's, BX6 TS and BXi7 .
For more information, see the "Borgward Revived" page, where you'll find the official Borgward website, press releases, photos, links, videos, dealers, brochures, technical and production data and test reports.
Associations and Affiliates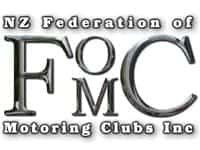 Website Information
As "Borgward Enthusiasts NZ" website is brand new (launched Feb 2020), we are very keen for your feedback on features, content and any corrections you may think appropriate. All suggestions are welcomed via the contact us page.
We take your security and privacy very seriously.  This site uses latest proactive security management and monitoring to protect against cyber attacks.
For ease of navigation and use, all hyperlinks to other websites open as a new tab in your web browser.